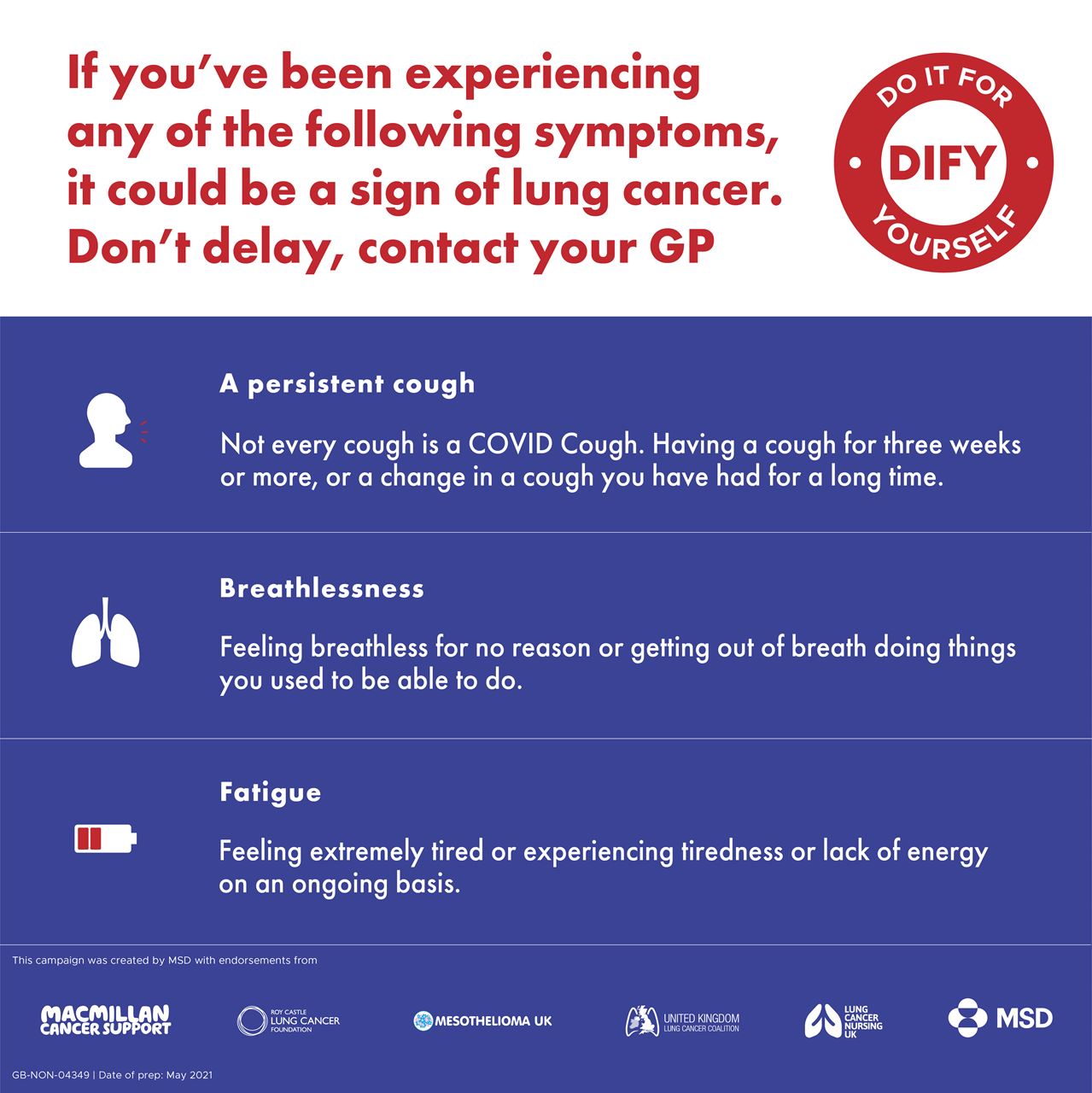 Do It For Yourself Campaign
We're proud to be supporting the Do It For Yourself campaign as part of a collation which aims to raise awareness of the signs of lung cancer and encourage people to contact their GP if they've been experiencing a cough or ongoing breathlessness for three weeks or more.
This year, we've become a nation of DIYers with more of us taking care of our homes, whether it is a rattling boiler, a leakytap, or a washing machine that has stopped spinning. But when it comes to our health, when we notice something isn't right, like a cough that's been going on for a longtime, rather than getting on with things, we can bury our heads in the sand.
So, if you are concerned about a persistent cough or lack of breath don't delay, contact your GP today. The NHS is open and has introduced a range of measures to see patients safely, such as initial phone consultations and frequent hand sanitising. GPs across the region are ready and waiting to hear from you.
If you have been impacted by lung cancer and want to share your story to help spread the message, then please get in touch. And, if you're experiencing symptoms, contact your GP and 'Do it For Yourself.'